Explore how Catalyst's expert Drupal Services can help build, design, migrate, integrate and host your Drupal CMS
Image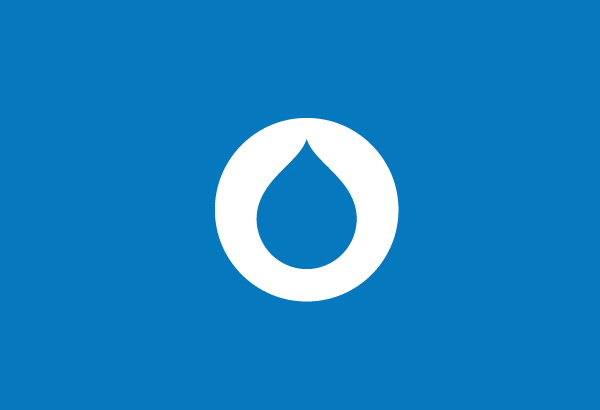 The power of Drupal CMS
Open source content management system (CMS)
Developed by 121,000 contributors
Almost 1.4 million registered community members
More than 46,800 free modules (plugins)
Flexible architecture to support amazing digital design
Drupal CMS is ideal for complex, content heavy, high traffic websites where integration is critical; it is very popular with universities and governments, where high performance and accessibility is a must.  Drupal's great standard features support easy content authoring, reliable performance and excellent security.  However, its real power is in its flexible architecture: the modular nature of  the CMS  helps you build versatile, structured content that dynamic web experiences need.
This short 1.5 minute video explains the power of Drupal​​​​​
What makes Drupal different from other Content Management Systems
• Highly flexible and ideal for a wide range of applications
• Strong in-built security
• Open source, with thousands of contributors
• Modern and robust
• Completely customisable
• Facilitates rapid deployment and total control of your content
Catalyst services to support Drupal CMS
When planning a CMS project, organisations usually have three criteria: quality, time and price.  As a Drupal suporting partner and GovCMS panel member, we offer proven expertise. Our expert Drupal team provide a full range of services for enterprise business applications and websites:
Website assessments and consultancy
You may need help to assess your organisation's needs and how Drupal can help you realise your goals, whether that is building a new website, developing your existing one or migrating to a new one.  Catalyst's team of Drupal experts  can work with your team to review requirements: design implementation discovery, migration discovery, development cost estimates, module/distribution functional assessment, component architecture,
high-level design, content-type specifications and risk planning.
Drupal theme development and enhancement
Are you looking to extend the functionality of your existing Drupal site? We can add new features and make User Experience (UX) improvements.
If it's brand enhancement and visual design that's your focus, we can align your site to your brand and re-design it to meet your goals and the needs of your end users.
Drupal upgrades
If it's a major version upgrade you're after, we have expertise in rebuilding Drupal 7 (or older) sites into the latest Drupal version.
Content migration
Getting content migration right is critical to maintaining service levels to your website visitors.  Catalyst has a wealth of expertise in delivering complex, content heavy, high traffic sites.  We can migrate your content from an existing website, an older version of Drupal or a unique data source.
E-commerce
Looking to create a seamless UX across your site? Catalyst develop bespoke open source e-commerce solutions to meet the requirements of your business that integrate into your Drupal website.
Drupal CMS integration
Integration is at the heart of digital transformation.  It enables collaboration, provides accessibility and ease of use for your users.  We can integrate your Drupal site with platforms and services that your business interfaces with: external or locally-hosted.
Load Testing
Catalyst can run load tests on your systems to understand what your current maximum capacity is and give you proactive suggestions to address any shortfall.  This will:
Ensure lightning fast load speeds;
Maintain a positive user experience for your learners;
Avoid system crashes that are disruptive, stressful and can cause reputational damage.
Cloud Hosting & Cloud Migration
Catalyst provides cost-effective cloud hosting on Amazon Web Services (AWS) to deliver the ultimate in flexibility, scalability, and security for high performance websites.
Whether you are undertaking digital transformation from an on premise infrastructure,  migrating to the cloud for the first time, or you're migrating from another cloud hosting provider …. we can help. A smooth cloud migration is critical to maintaining the availability and performance  of your website; careful analysis, planning and execution is the key to success.
Managed Services and ongoing support
If you need comprehensive support for your Drupal site, we provide a full managed service.  Alternatively, you can buy blocks of support to flex with your requirements: technical issues or day-to-day design support.
Catalyst's expert AWS cloud team is multi-region, offering 24/7 Follow-The-Sun support and access to resources.
Benefits of working with a Drupal Partner
Why choose Catalyst IT for your Drupal CMS services
20 years experience of open source software development
15+ years supporting Drupal CMS
Expert Drupal developers
World-class hosting on AWS architecture for exceptional system performance, reliability and high availability
Security and reassurance, less time managing your CMS and more focus on providing  compelling content
Ongoing support and 24/7 follow-the-sun response, supported by our multi-region presence
Being able to share the contributions of the global Drupal community
If you need the support of proven Drupal CMS expertise for your business, one that is able to adapt to internal policies and manage entire projects either on-site or remotely, then get in touch today.
If you need the support of proven Drupal CMS expertise for your business, one that is able to adapt to internal policies and manage entire projects either on-site or remotely, then get in touch today.