In Australia, if a student is at university, TAFE or doing other nationally recognised training such as Vocational Education Training (VET ) training, they are issued with a Unique Student Identifier (USI).  A USI is an individual education number for life, that gives students access to a complete digital record of their enrolments and achievements from a single source.  Established in January 2015, it is maintained by the Australian Federal Government.
NSW school students undertaking VET
School students have the opportunity to undertake VET while at school; currently there are around 45,000 VET in Schools Students in New South Wales – that's approximately one third of overall Stage 6 students in Government schools.
VET offers students an alternative path to higher education, that imparts skills and knowledge for work in a given occupation.  For students choosing this option, it has been shown that they are more likely to:
Succeed at studying higher level VET qualifications, and;
Gain apprenticeships or other employment when they leave school.
RTO Regulatory requirements
As VET courses are delivered by a wide range of organisations, schools need to be registered as Registered Training Organisations (RTOs) with the Australian Skills Quality Authority (ASQA) and comply with Commonwealth legislation.  There are a number of compliance obligations that include:
Collect a USI from each student
Verify a USI supplied by a student
Ensure a student has a valid USI before issuing a qualification or statement of attainment
If USIs are not verified, students are unable to access their vocational documentation of VET completion (evidence of their training). Documentation cannot be issued, downloaded and printed.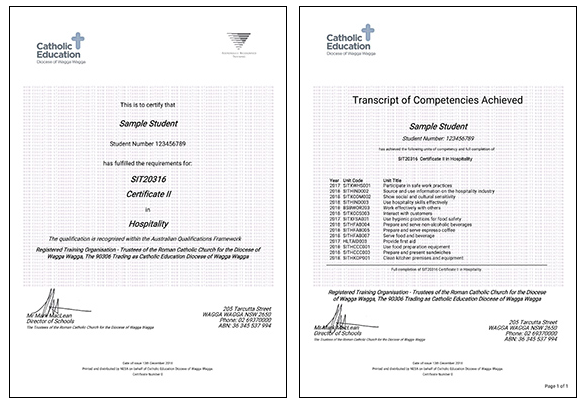 The Challenge
The NSW Department of Education wanted to create a tool to improve the process for schools verifying their VET students USIs. The students provide their USI to the schools/teachers.
Manual USI verification
The existing process involved teachers logging into the official USI website and manually verifying each student's USI number individually. The process was labour intensive and vulnerable to typographical errors. They wanted to make the process more systematic, manage a large number of students, with fewer touch points and errors.
They also wanted the tool to enable RTO Managers to create USIs for students  that don't have a valid ID (such as refugees and disadvantaged students). Having a valid ID is a prerequisite for the generation of USIs.
The Solution
The Catalyst Team worked with NSW Department of Education to create a custom software solution, written in a modern open source PHP framework, Laravel. The new tool is cloud hosted on Catalyst's current infrastructure in Amazon Web Services (AWS).
USI Registry System Access
In accordance with strict access requirements, regulated in Section 14 of the Student Identifiers Act 2014, the team implemented a system-to-system web service integration with the Australian Government's USI site.
Catalyst servers were authorised by NSW Department of Education, then verification of the department's ABN passed through the Australian Tax Office (ATO).  This granted the department's Quality Management System (QMS) access to the USI APIs.
USI creation using the new tool
The USI tool was developed to enable RTO Managers to create student USIs easily and securely, with a full audit trail of the task and the users involved.
USI verification process using the new tool
The steps involved in verifying VET student USIs using the new tool included:
Schools downloading a csv file with a list of students from NSW Education Standards Authority (NESA) (the source of truth);
 Adjust the csv file to include only the relevant students;
Enter the USI for each student into the csv file;
Upload the updated csv file to the new USI tool via NSW Department of Education QMS (website) to verify the student USIs, and;
Review and download the successfully verified results (excluding the failed ones).
NB: A full audit trail of all activity is held in the NSW Department of Education's QMS.  Once the process is complete, the schools then upload the csv files containing the verified USIs to NESA.
Result
The team at Catalyst delivered the project on time, on budget and to required specifications.
Custom software development that delivers
The new tool is quick and easy to use. It streamlines the USI verification process, to better support our students – a great result.
The verification tool supports a positive User Experience (UX) and helps streamline the process for students without proof of ID.  The tool successfully achieves the business goals of the schools and the NSW Department of Education:
Time saving
Comprehensive USI verification for all VET students
Audit trail of the USI verification process
The new solution provides a consistent, systematic process, without typographical errors.
Custom software development services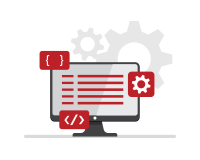 Are you looking for a proven custom software development company that can help you create tailored software solutions to improve your processes?  Our open source software development team would love to hear from you.
Contact the Catalyst Team Today