Follow The Sun support – why it matters
Back in 2017, we wrote a blog post "Follow The Sun support – One Year In" that talked about why and how Catalyst IT established a Follow The Sun support model. Now, as we embark on the official opening of our Canadian operation, it seems fitting to provide a five year anniversary update and explain why now, more than ever, a 24/7 global support network is important.
What is a Follow The Sun model for IT support services?
Follow The Sun for IT support services means that clients receive 24/7 'real person' support, that's 24/7 live support regardless of your geographic location or time; the method "follow the sun" literally means that work is performed during normal working hours, wherever that may be in the world. For Catalyst IT, that means Australia, UK and Canada.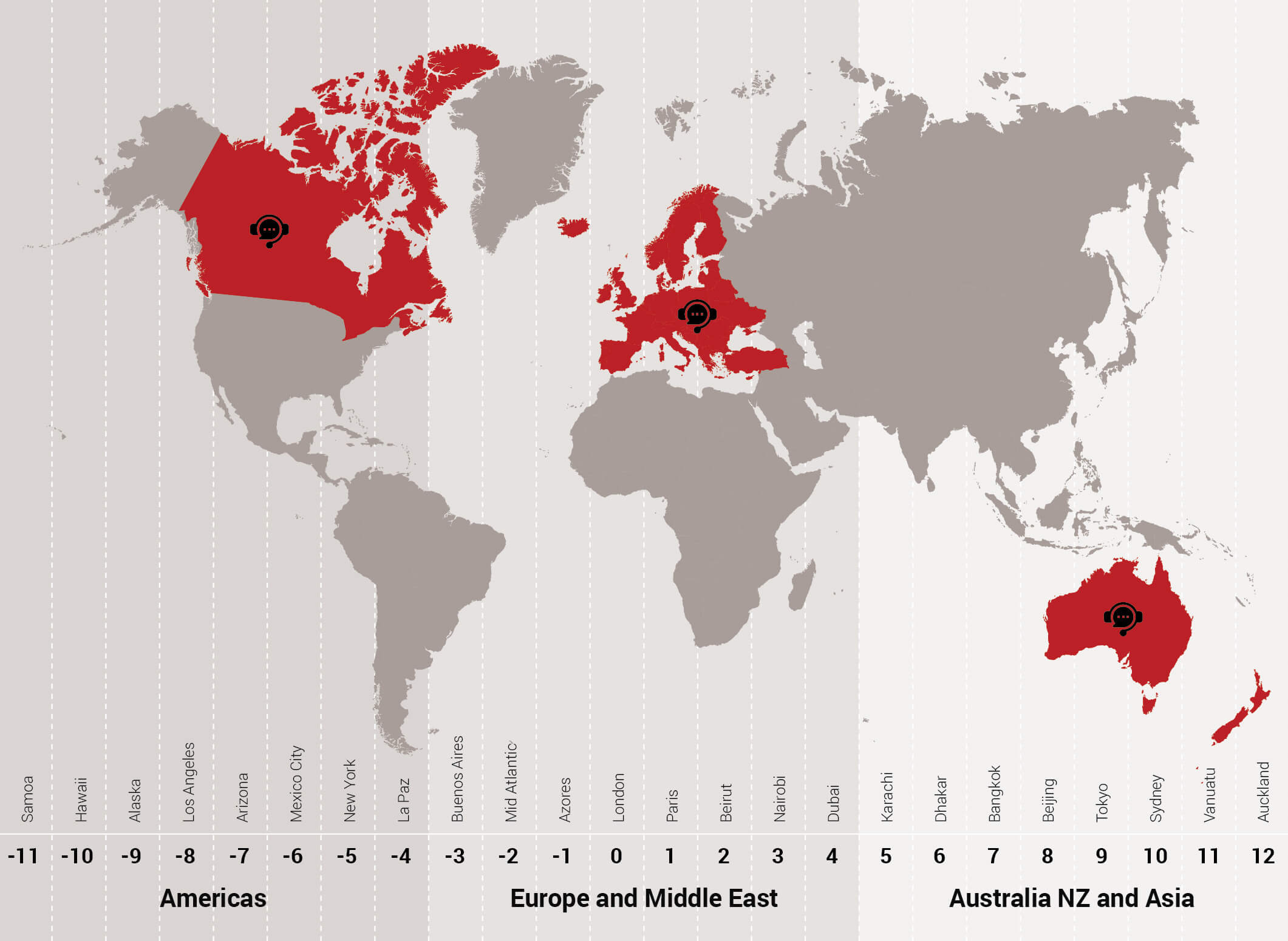 Benefits of Follow the Sun support
In the interest of providing a fast and reliable service for our clients, the shared systems responsibility across time zones that Follow the Sun offers, means that we are "awake'" and "ever ready" whenever our clients need us most. Let's explore some of the other benefits:
Global coverage for multi-region businesses
For clients with a global presence, a support partner that has a multi-region presence is vital to maintaining the availability and smooth running of operations. If your systems operate globally, they can fail globally too. High availability needs to be an integral part of your support package. The impact of significant outages costs money and damage to your reputation.
24/7 support for all
Remote working, internet access and smart technology have all enabled a flexible, work from anywhere capability. The COVID-19 Pandemic has served to accelerate this way of working. More than flexible working though, is the change in pattern of peoples daily lives; society functions at all times of the day and night – staff, students, customers (all types of technology 'end users') are looking for 24/7 access to systems. As a business, you need to be able to support them.
Scalable and flexible support
There is no doubt that running local operations, that service the local region, has advantages: communications are better, relationships are stronger and there is a common understanding of cultural ways of working. Catalyst embraces this approach, indeed it is a strength and a way of operating that we are committed to.
The addition of our Canadian operation supports this local approach. However, it also means an increase in the size of the Catalyst group globally. When workloads peak and projects require intense focus, we have the ability to share work across our locations. Moreover, we have access to a wide range of expertise across the technologies that we support.
Routine preventative IT maintenance
Often, the busier and more critical a system is to a business, the more challenging updates and upgrades become. Risk exposure can be enormous.
Follow the Sun support can make scheduling maintenance possible. Indeed, it offers the opportunity to undertake critical updates at a business's quietest time, or better – when it's closed to normal operating staff.
Applying patches may be a basic security principle, but it is vital to protect the security of your applications and your operating systems. The Australian Government's "Essential Eight" mitigation strategies that are said to mitigate at least 85% of the most common cyber attacks, include both Patch Applications and Patch Operating Systems.
A digital world – where optimal cloud performance matters
The speed at which digital transformation has grown over recent years has been dramatic. This is illustrated in the chart below, that shows Amazon Web Services (AWS) sales growth over six years to 2020. The COVID-19 Pandemic has only served to accelerate the migration to cloud.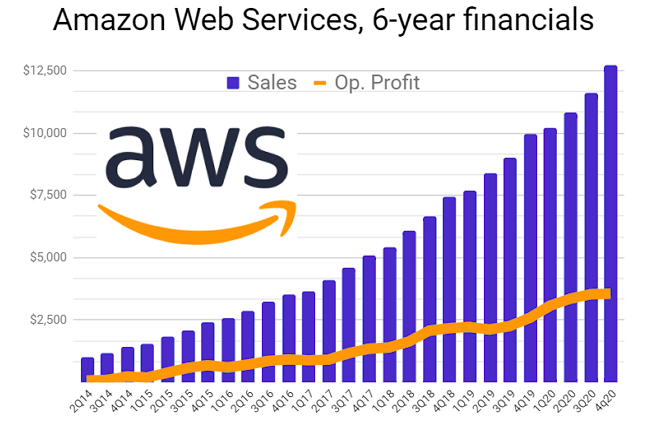 Of course, the benefits of cloud hosting and cloud managed services, namely convenience, reliability, flexibility, scalability and cost-effectiveness, are all better supported by 24/7 'real person' support; assurance that you have expert help at hand, when you need it.
Does your business need a global support network?
If you operate a global business, have global clients, or have clients or staff with 24/7 support requirements then a Follow The Sun support model is worth exploring. It will provide:
Better quality system support – more "daytime" attention to respond to your needs;
Ability to perform out-of-hours updates and upgrades – meaning less disruption to your business;
High availability – rapid response to incidents;
Access to a large pool of technical resources to support your projects and achievement of business goals.
Explore how Catalyst IT services can support your business operations